At Kidzonia International Preschool, we believe that every aspect of a child's life is in our hands. Every day is thoughtfully planned to ensure that children return home with new knowledge and bright smiles!
Our children begin their school day by being greeted and welcomed in warm and unique ways by their class teacher.
During circle time, children sit together, interact, participate in group activities, and spend time with their friends before moving on to Music and Movement, which is a time to energise our children. They learn rhymes, rhythm, sounds, different language songs, and their days are filled with actions and laughter.
Blocks, creative arts, dramatic play, library, math, manipulatives, science, sensory, and writing are some of the learning center activities available to children. This time is frequently filled with small-group activities.
Children wash their hands, pray, and eat together. Children and teachers discuss food-related good habits such as meal completion, table etiquette, healthy eating habits, and the importance of drinking water.
Each month has a different theme, and children learn about different aspects of their world. Activities, discussions, field trips, and art and craft activities are used to introduce and reinforce concepts.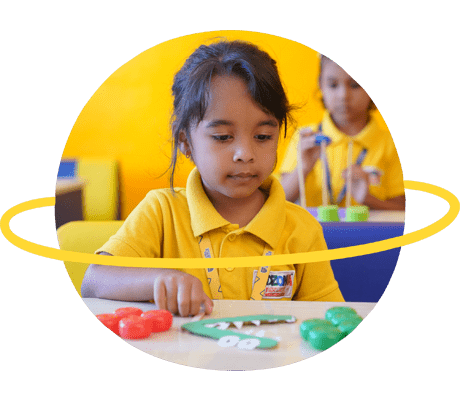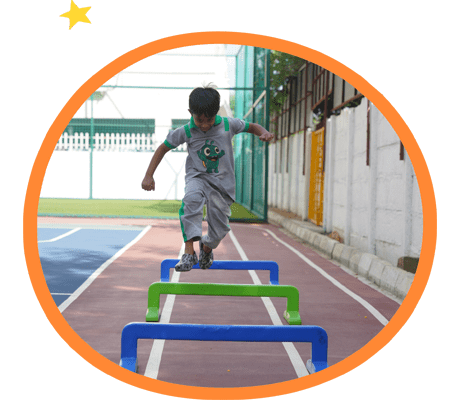 Slides, swings, sand play, water/garden time with tunnels, simple exercises, and dance are all activities that children enjoy. Our specially designed outdoor program contributes to the development of children's gross motor skills.
Our little ones finish another lovely and lively day at Kidonia, with a heartful of smiles and a bagful of learning.